Kayo
#6897
Websites
Security
Hi
I'm Kayo from Jordan and I'm a simple programmer for discord.js and i know a little of </html> and my age is 17 and i love coding .
QR Code (953323956595736606)
Development Experiences (8)
Visual Studio Code (100%)
No Projects Created By This User
Developer discord bots
7 months ago
System Bot .
It includes several commands that will help you to organize and arrange the server and protect the server from hooligans.
---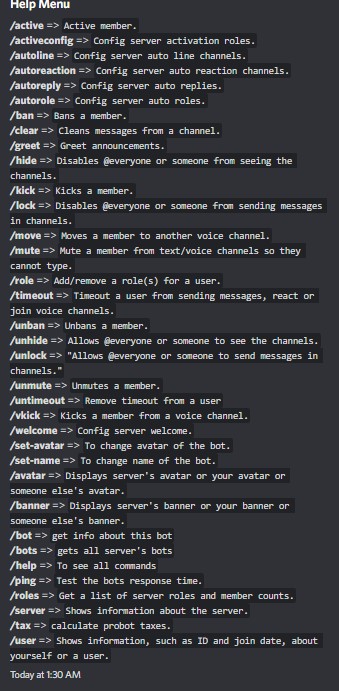 No Widgets Linked By This User
No Certificates Uploaded By This User
No To-do Lists Created By This User
No Themes Created By This User